I would like to offer Kyrgyzstan Tour Package, which consists of good combinated programs. Horse Riding – 3 Days , 4X4 WD Drive, Trekking – 3 Days, Cultural Acquaintance.
| | | | | |
| --- | --- | --- | --- | --- |
| Days | Destinations | Program | Accommodations | Meals |
|     1 | Bishkek, Ala Archa | Drive & Hiking | 3* Hotel | B/L/    D |
|     2 | Kegety, Burana, Chon Kemin | Museum & Horse Riding | 3* Hotel | B/L/    D |
|    3,4,5 | Kogul Tor, Tamchi | Horse Riding Trip | Tent & Homestay | B/L/    D |
|     6 | Cholpon Ata, Grigoriev Gorge, Karakol | Museums & Jeep Drive | 3* Homestay | B/L/    D |
|     7 | Karakol | Museum Excursions | 3* Homestay | B/L/    D |
|  8,9, 10 | Altyn Arashan, Ala Kol Lake, Karakol | Trekking to the Lake & Hot Springs | Tent & 3* hotel | B/L/    D |
|    11 | Jetti Oguz, Barscoun, Skazka, Bokombaevo | Drive & Hiking | Yurt Camp | B/L/    D |
|    12 | Konorchek. Bishkek | Drive & Hiking | 3* Hotel | B/L/    D |
|    13 | Airport | Tranfer |   ——– |    B |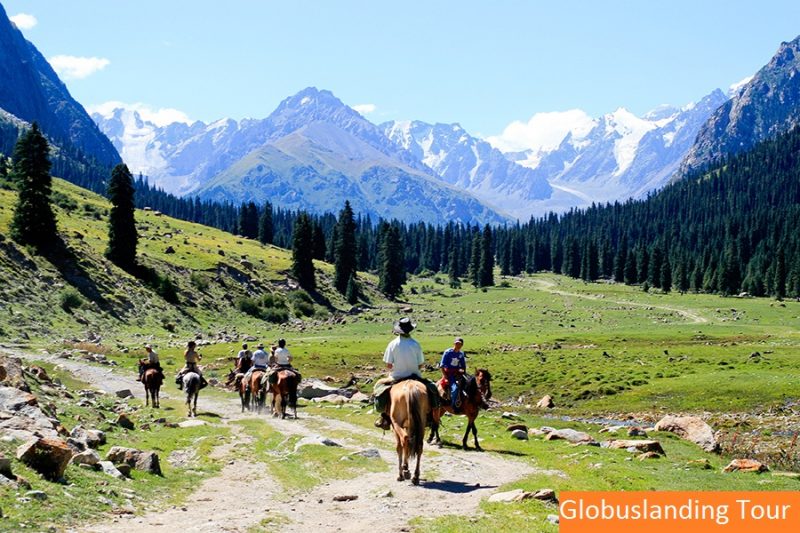 Book a trip
---
Day 1.
Picking up at the airport.
Arranging in a hotel in Bishkek.
Tranfer to Ala Archa National Park. Hiking up to the waterfall Aksai (4km. One way).
Back to Bishkek for dinner at the restaurant.
Back to Hotel for rest overnight.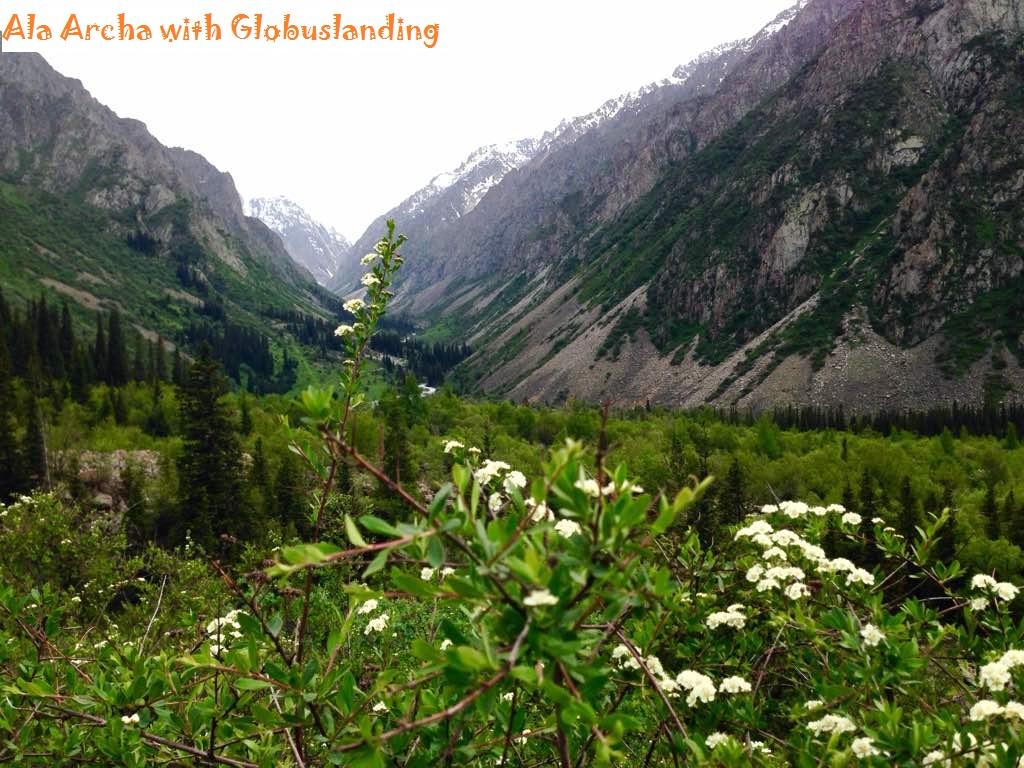 ---
Day 2.
After breakfast we leave the town for the tour.
We will drive along the upper road for the more beautiful scenery on the way.
Kegety Waterfall.
Burana Tower.
Lunch on the way in Hawai Attraction Complex.
Then drive to Chon Kemin Valley.
Dinner and stay overnight at the 3 star Ethno Hotel.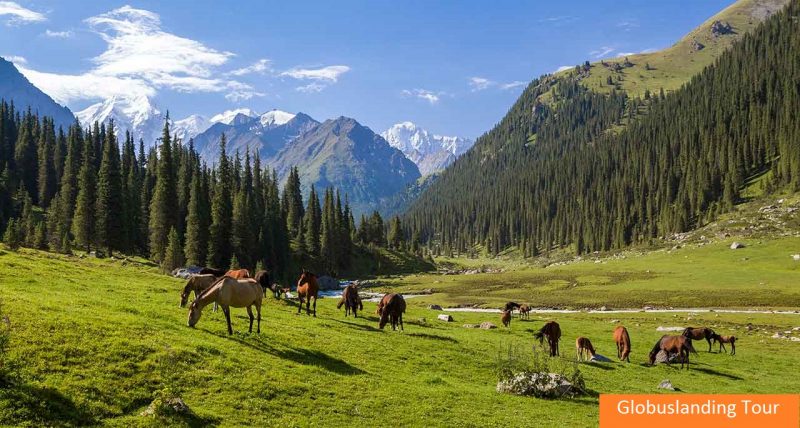 ---
Days 3,4,5.
In the morning after breakfast we harness our horses to go for a long ride through the mountains for almost 3 days. Your will have a local guide with Basic English knowledge, who will guide you during this adveture trip. Sleep in tents, meals in the midle of nowhere. On the way you will stop by a forgotten lake Kogur Kol, which very magneficient. After finishing that trip I will meet you on the other side of the mountain range and take you down to the North side of Issik Kul Lake.
Overnight in Tamchi Village Homestay, where you can also go to the beach.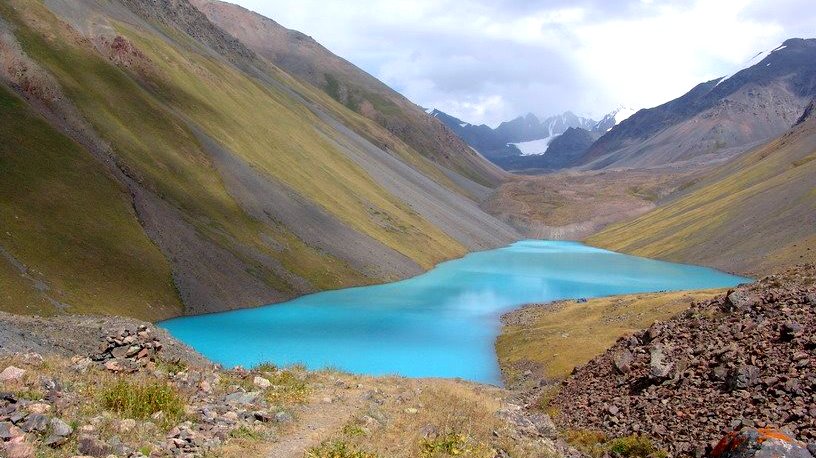 ---
Day 6.
The next morning we continue our trip by car.
Cholpon Ata city : Museum of Petroflives, Ruch Ordo Multi-Cultural Complex and Lunch.
Then we hit the road to the Georgian Gorge (Chon Aksuu), which is translated as Big White Water. There you you will enjoy beautiful cliffes, pinetrees, river and wonderfull scenery. After driving through the gorge we will take a turn to the west along a secondary and dusty road to visit a couple of small lakes in the mountains. Then we will drive back to the highway via Semenov Gorge to go to Karakol Town. Dinner and overnight stay at Hotel in Karakol.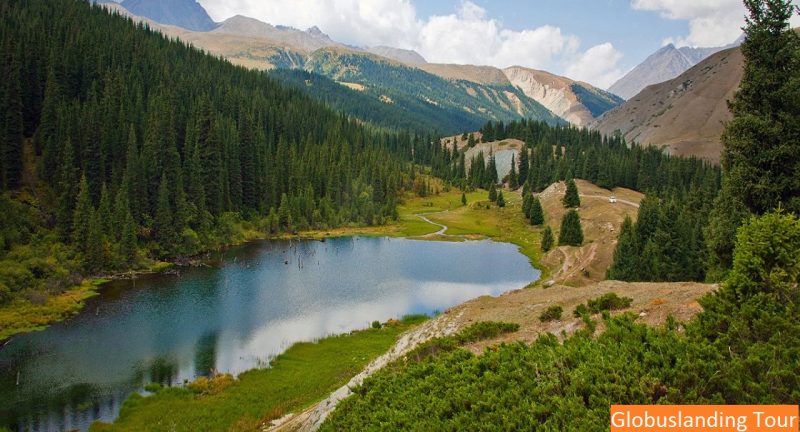 ---
Day 7.
This day will dedicated to the city tour.
Old Russian Cathedreal.
Old Dungan Mosque.
Museum of history.
Museum of Przhevalski.
Market.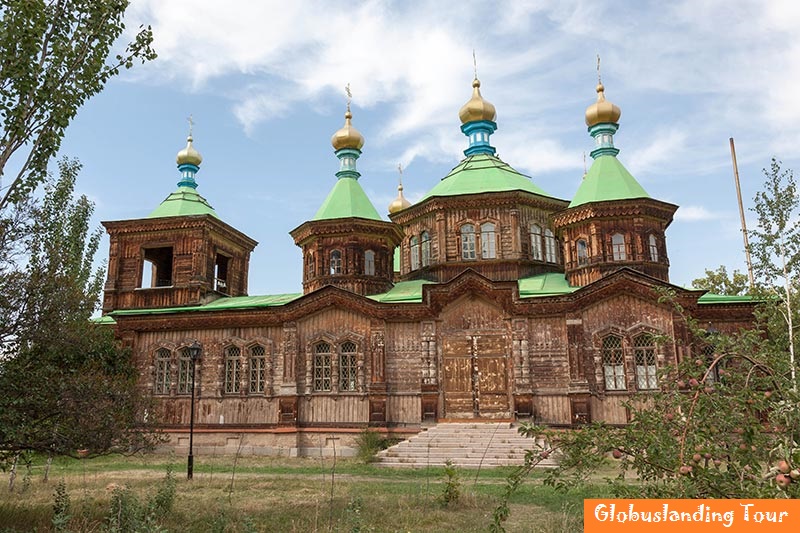 ---
Days 8,9,10.
Prepare for a long trekking trip to Ala-Kul Lake via Altyn Arashan Hot Springs, which will take about 3 days there and back. There you will go with a local English Speaking Guide. Meals on the way, sleep in tents.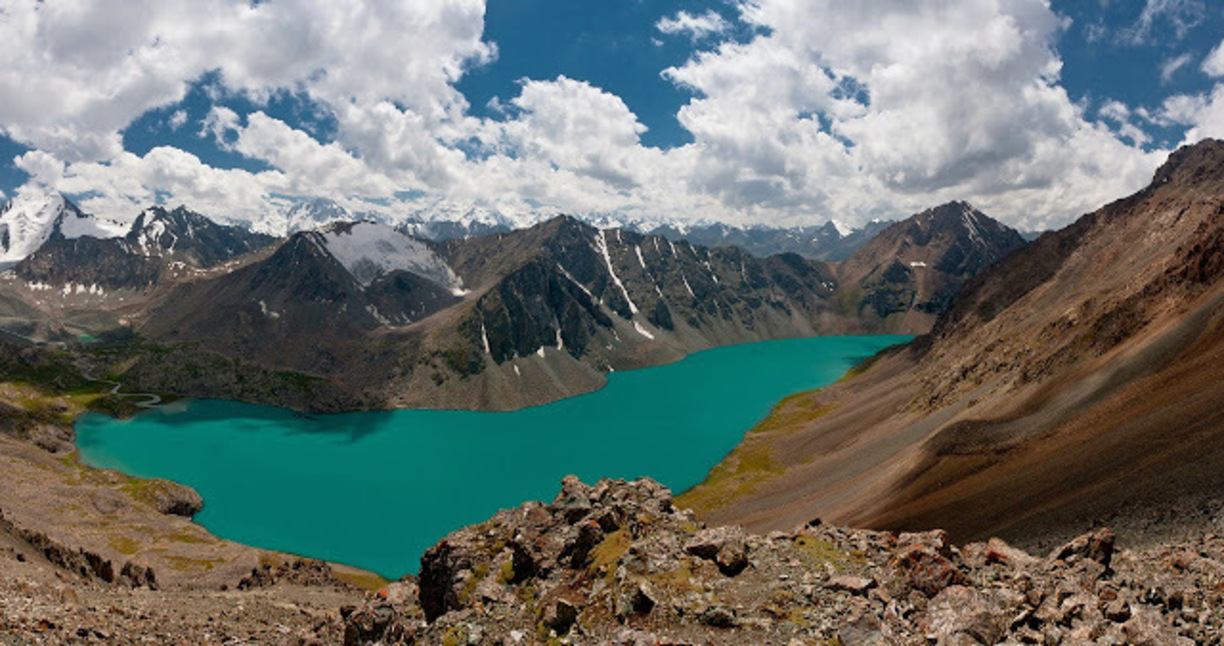 ---
Day 11.
After breakfast we keep on moving by car.
Jetti Oguz canyon.
Barscoun Gorge Waterfall.
Skazka (Fairytale canyon).
And stay in a Yurt Camp near the Southern side shore of Issik Kul Lake, Bokombaevo Village.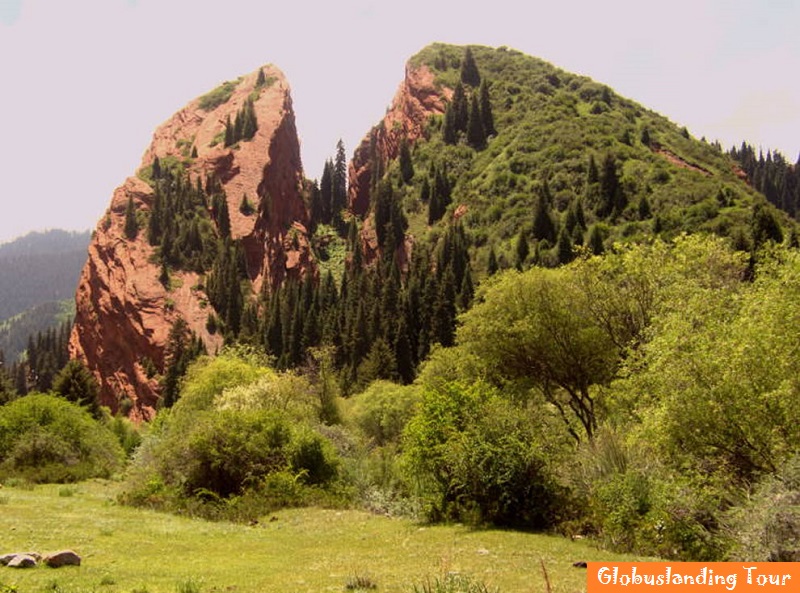 ---
Day 12.
The next day on the drive back to Bishkek:
Lunch on the way.
Hiking to the the Red Canyon Konorchek (3-4 hours there and back).
Dinner and overnight at Hotel in Bishkek.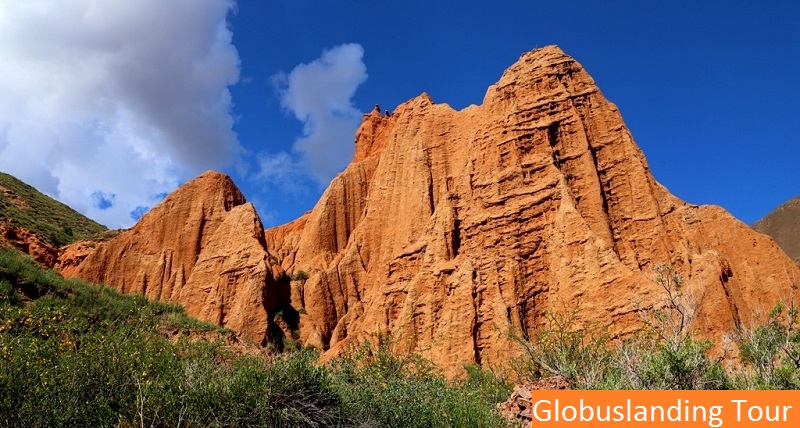 ---
Day 13.
After breakfast, transfer to the Airport.
Thanks for traveling with me in Kyrgyzstan.
---
The tour program includes:
Driver with a car
Accommodations for the whole trip
Horse Rent
Horse Guide
Meals for the wole trip
Admission fees
Trekking Guide
1 Liter of water daily
Book the Tour in Kyrgyzstan