We offer tours to the most beautiful lake in Kyrgyzstan Kol Suu.
Kel-Suu Lake is rapidly becoming one of Kyrgyzstan's best-known sites. At 3,514 m (11,529 feet) above sea level, Kel-Suu was only recently formed by a landslide in the 1980s. One side is formed by sheer cliffs, and the other by the Sary-Beles Mountain. Located on the Kurumduk River, the water has a greenish tint, but sometimes in the spring, the whole lake drains, and all that is left is the dry lake bed.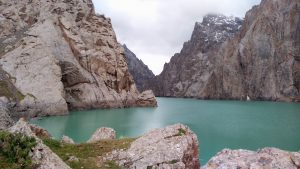 The Lake is located not far from the border between Kyrgyzstan and China on the Kyrgyzstan territory on the alltitude 3500m.
The scenery on way is realy stunning. They are all different and amazing.
Wild nature, mountains, rivers, pinetree wood, snow top, nomadic people, all is beautiful and unbelievable.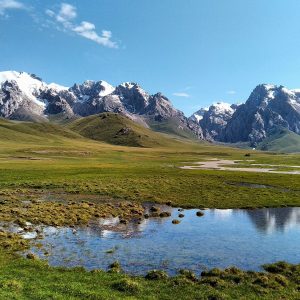 The first day takes a lot of driving along asphalted roads (350km) and rough gravel roads over the mountain passes.
The second day we will ride horses for at least 3 hours crossing the river, Wetlands and stony tracks.
The third day takes the way back.
Nightstay in Yurtcamp in the valley near the river.
The tours can be arranged both by the Vehicle and by Motorcycles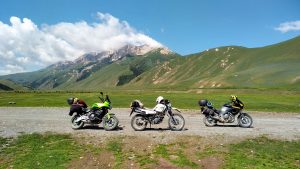 In order to inqure about the quotes and book the tour apply
Whatsapp and mobile is +996755220192