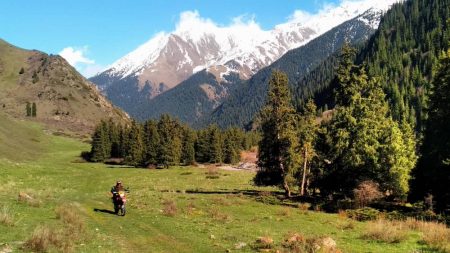 3 day motorcycle tour in Ala Too mountains will give you the wild life experience, sleeping in tents in the midle of nowhere when you left with nature one to one.
This route will test your spirit of adventure and give a great experience of riding along rough roads on highlands.
All riders will be given out the enduro bikes (from 225cc to 600cc), tents with mats, helmets, gloves, co rider guide, technical support by jeep, meals and good mood.
So, here is the itinerary of the 3 day tour.
Day 1. Bishkek – Chonkurchak – Issik Ata Hot Springs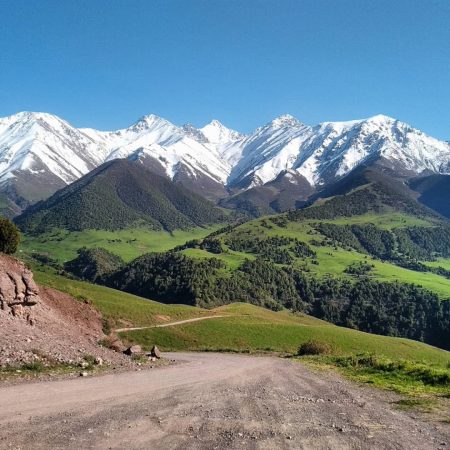 Departure from Bishkek to the South (40km) along asphalt road. Then turn off the main road up to the mountain trails with many ups and downs and switchbacks, making some stops for panoramic views on wild nature and some rest.
After 45km of the rough mountain roads we take a break in the valley of Chonkurchak to have lunch and enjoy whatching the scenery.
After having some rest, gathering more strength we continue our journey along the asphalt roads (55km) to the hot springs pool and hotel in the mountains of Issik Ata.
Lunch, Dinner, Hotel included.

Day 2. Issik Ata – Kegety Pass – Shamshi Gorge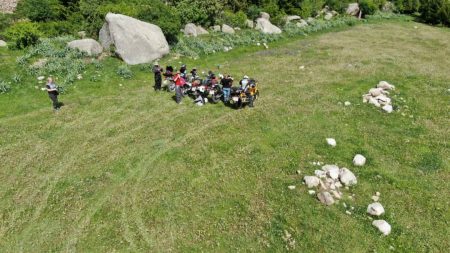 Next morning after breakfast we start our next day trip along paved roads (25km), then turn off up to Kegety Pass and waterfall along the rough roads.
The highest point of the Pass is 3800m. alt. above see level. then descendin down and continue to ride to the east to Shamshi Gorge, where we will spend the night in tents.
It is a great chance to spend the night sitting next to the bonfire, listening and singing songs. whatching the milky way and stars.

Day 3. Shamshi – Bishkek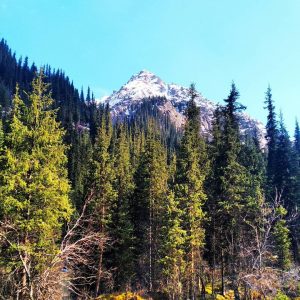 The way back to Bishkek takes 120km. along the paved road.
What is provided:
Helmets
Gloves
Meals
Fuel
Tents
Mats
For Booking:
 Whatsapp +996773247324
Mobile +996755220192
Mail serhiopower9@gmail.com