Want to go on a motorcycle adventure but don't know where to start? Start here! All our Motorbikes are fit to ride in Kyrgyzstan offroad to give you more opportunaty to take a turn off the gravel road and ride wherever you want easily.
Here's the best places to visit in Kyrgyzstan. You'll find top sights, tips, things to do and adventures in this guide. We offer the widest model range of offroad motorcycles ( 250cc – 750cc) in Kyrgyzstan accordingng to your height and weight for you to ride over terrains with comfort. https://www.youtube.com/watch?v=LkRmzXBymag
Motorbike Rental Tips
If you want to take a bike for a rent going on a multi-day tour by yourself, you better have at least some basic knowledge in removing and installing the wheels for tire taking off and on for changing the tubes on the way. People in Kyrgyzstan are very hospitable and helpful to be always there to give you a hand. But, you keep in mind that there are no service stations in the wildness of mountains to maintain the wheels of your motorbike. The repair kit we give out to you to fix your bike in case of need:
Edgers for dismantling
Spare patches and glue
Spare tubes (front and rear)
Spare spark glug
Special tools
Motorcycle Accompanying and Organized Tour  Details
In this tour you will be provided by technical support with a Vechicle and trailer and a guide on his bike, who will lead you to the best sights of  mountainous terrains of Kyrgyzstan. So, all need is your riding experience on a gravel roads and offroad. Service during the trip is:
Technical support to maintain the bikes
Vechicle with a trailer for spare bike and luggage trunk
Spare Bike to change in case of a serious breakdown
Guide on his bike
Food B/L/D
Accomodation
Feel free to call and negotiate, we are flexible!
Globuslanding Motorbike Contacts: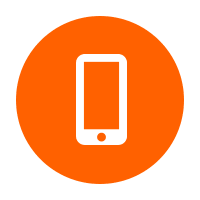 +996773247324

 +996755220192
 [email protected]