The huge, mirror-like surface of Lake Issyk-Kol is framed by a silver necklace of snow-capped mountains.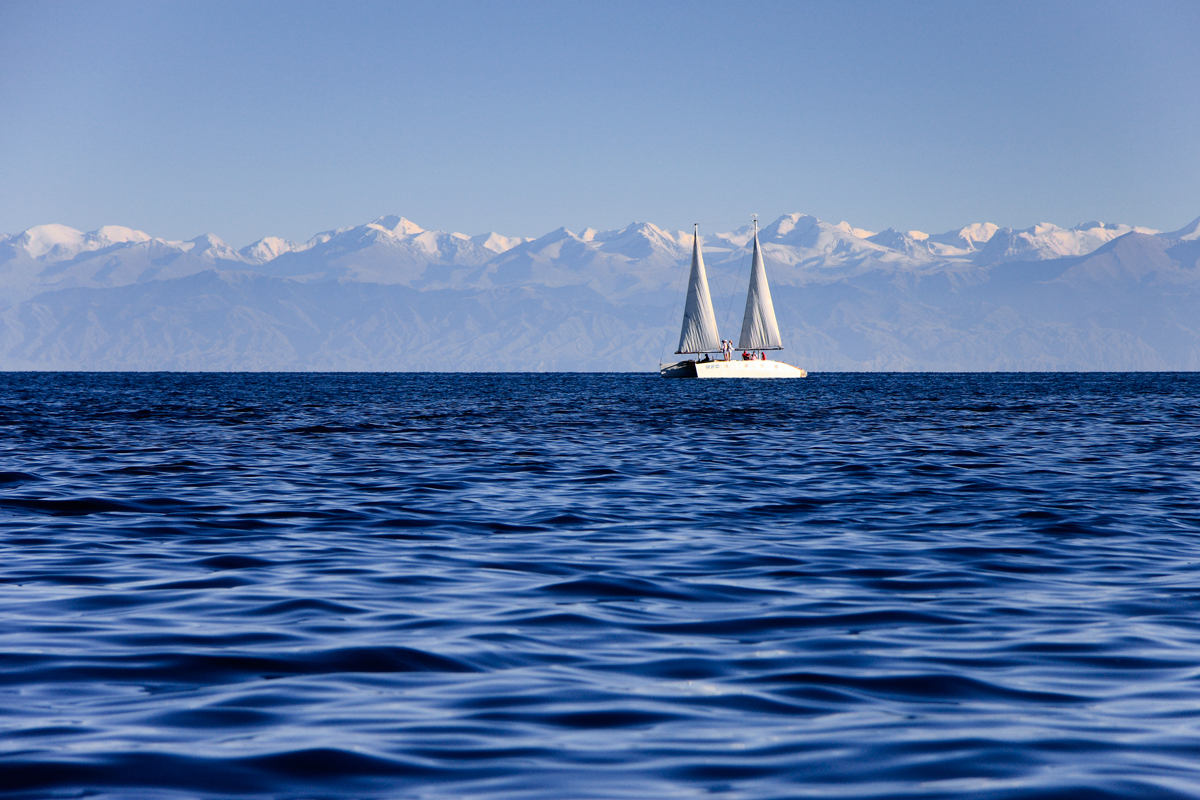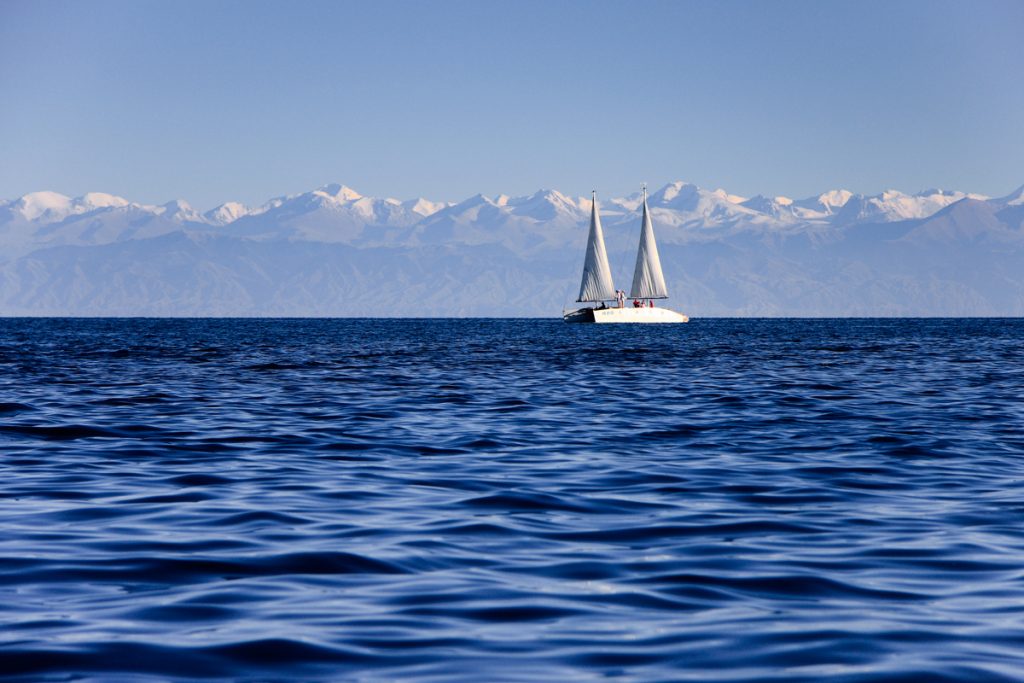 The mountain range on the Northern side of the lake is called Terskey Ala-Too, and on the Southern – Kungey Ala-Too, originating from the words "terskey" – shady side and "kungey" – sunny side. The remains of ancient settlements dated to the 14-15 centuries, lie at the bottom of the lake, at Chon Koi-Suu, where the ruins of several stone and brick buildings, foundations of buildings, floors, timber floors, fences, etc. are preserved.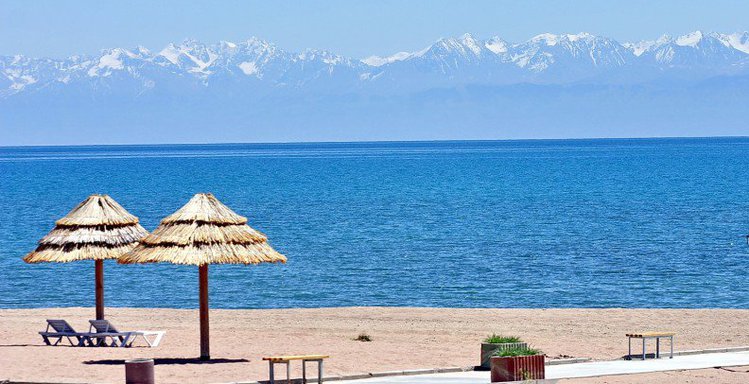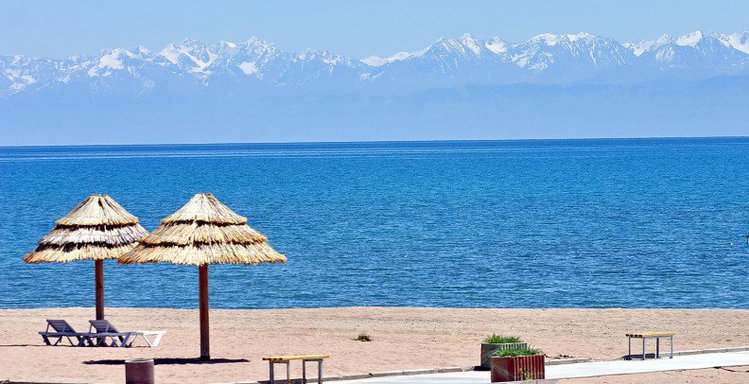 Lake Issyk-Kol (170km long x 70km wide) and 695m deep, is considered to be the second largest mountain lake in the world, after Lake Titicaca in Southern America. It is situated high in the mountains at 1,600m above sea level.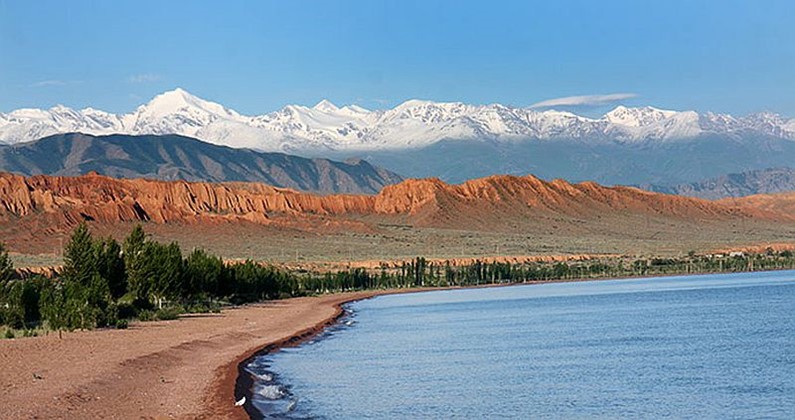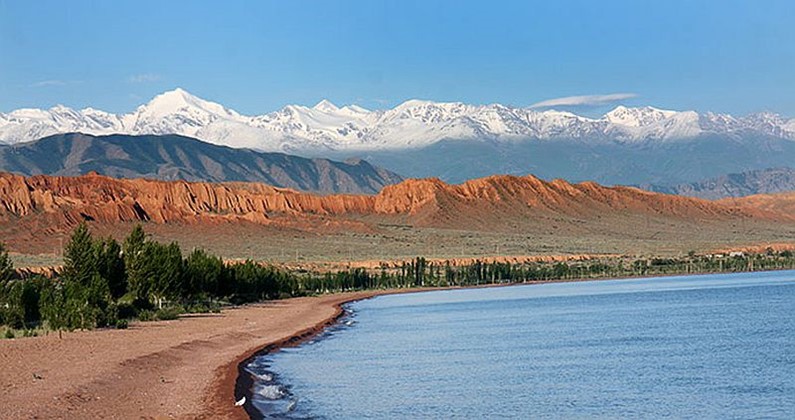 The name "Issyk-Kol" means "hot lake" in Kyrgyz and it never freezes. Water temperatures range from 24°C to 4°C. The mountain, and at the same time, marine microclimate produces a wild, unique environment. The mountains surrounding the lake are a shelter for very rare animals species (snow leopard, cutter-loader, wild boar, etc.) and plants, such as the Tyan-Shan fir. Impetuous, violent rivers, starting from snow-white glaciers, carry their waters to the lake, filling it. The clear, salty water is an ideal breeding ground for a multitude of fish species.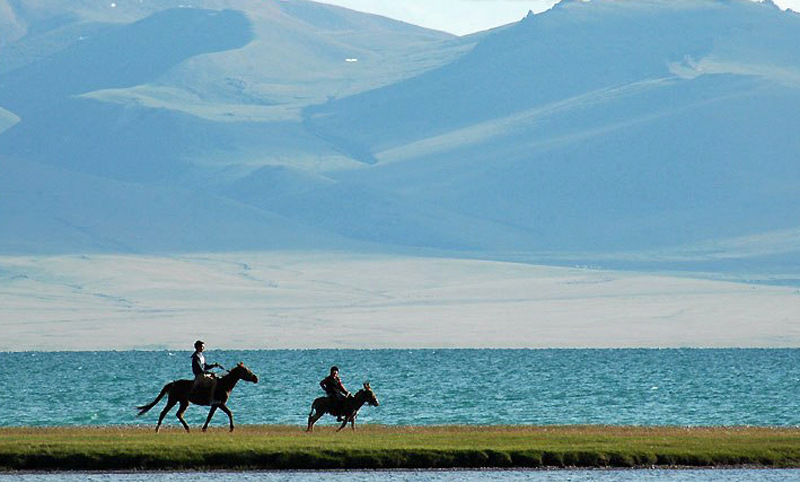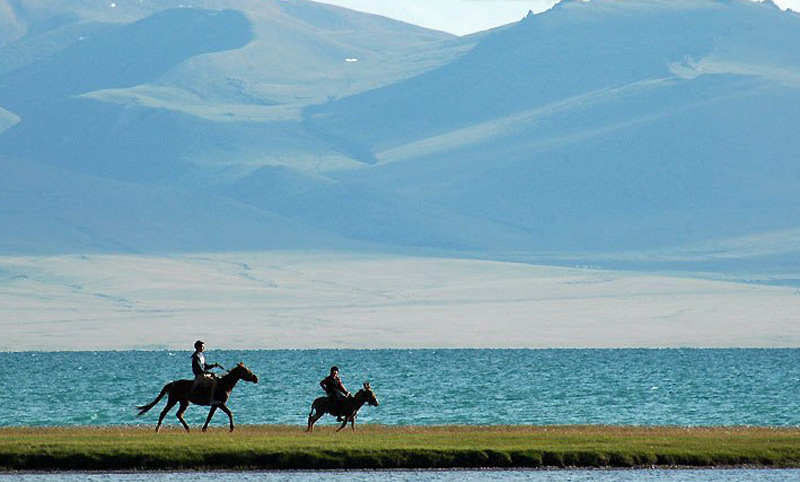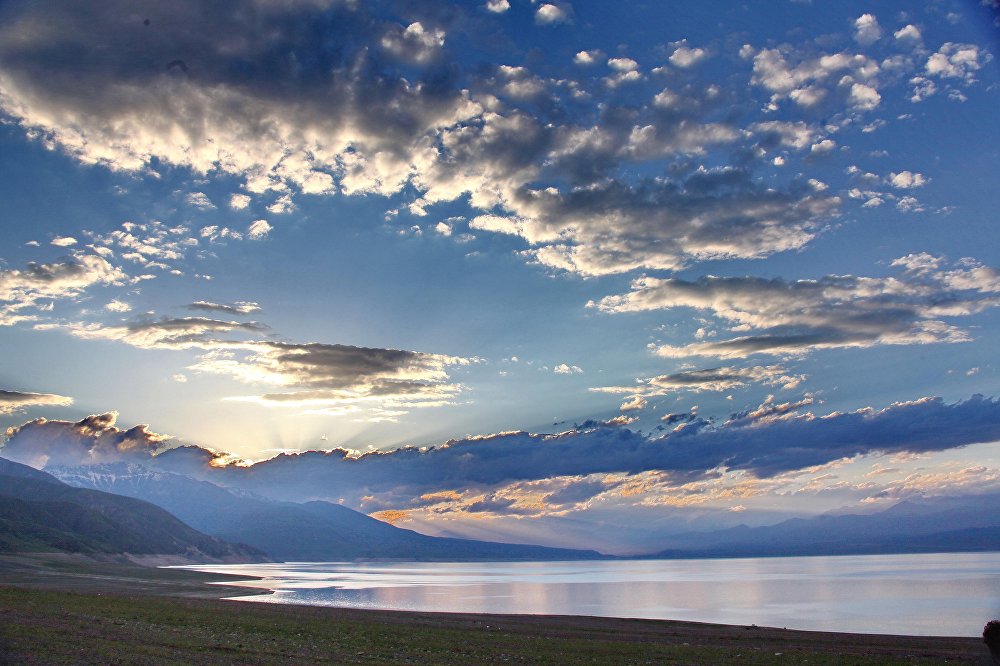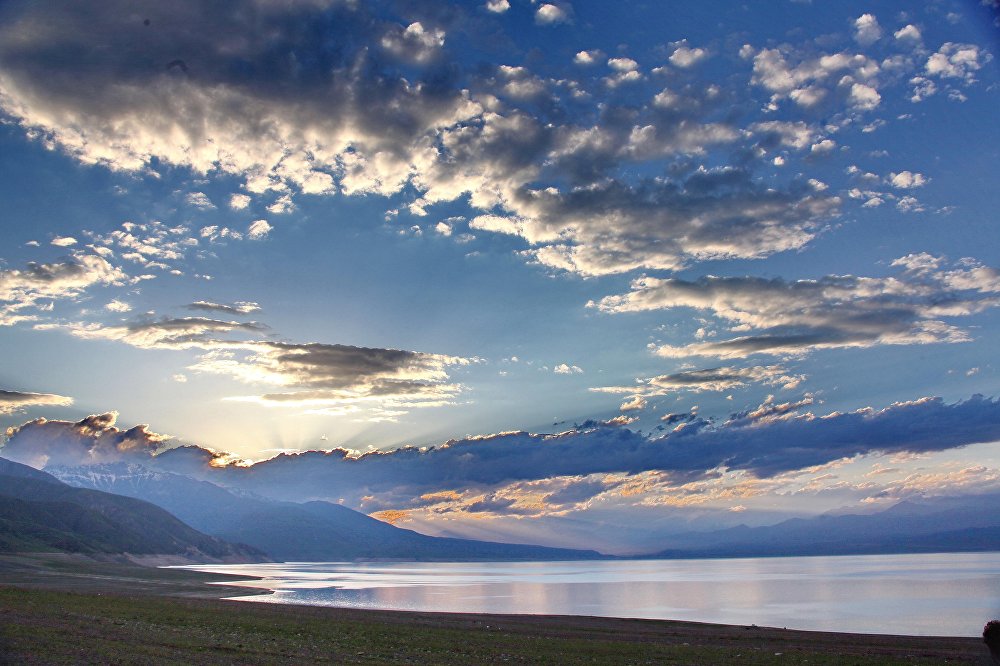 Contacts: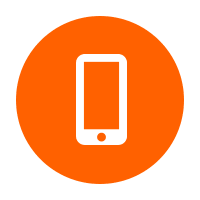 +996773247324
[email protected]
[contact-form-7 id="1156″ title="Contact form 1″]