Having enjoyed Lake Yssyk-Kol, you can move further into the mountains, where you will find the imposing rocks of Jety-Oguz, which is translated from Kyrgyz as "seven bulls". They really remind you of seven bulls if you look at them from a distance.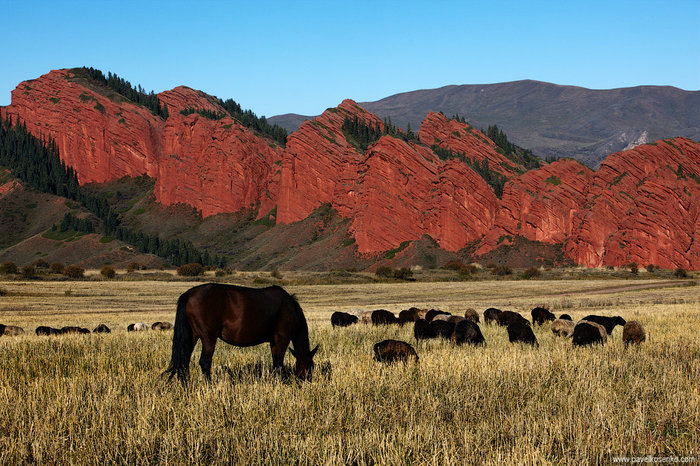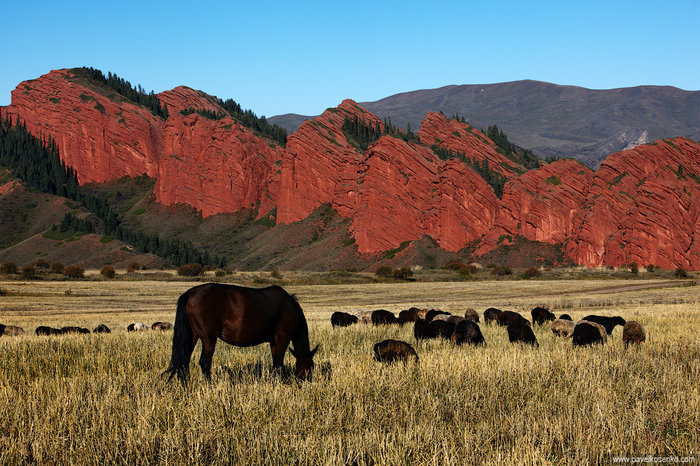 You will learn much that is new, about these rocks from the legends and stories of natives. You will also hear a legend about love and as a confirmation you will see "Broken Heart" rock.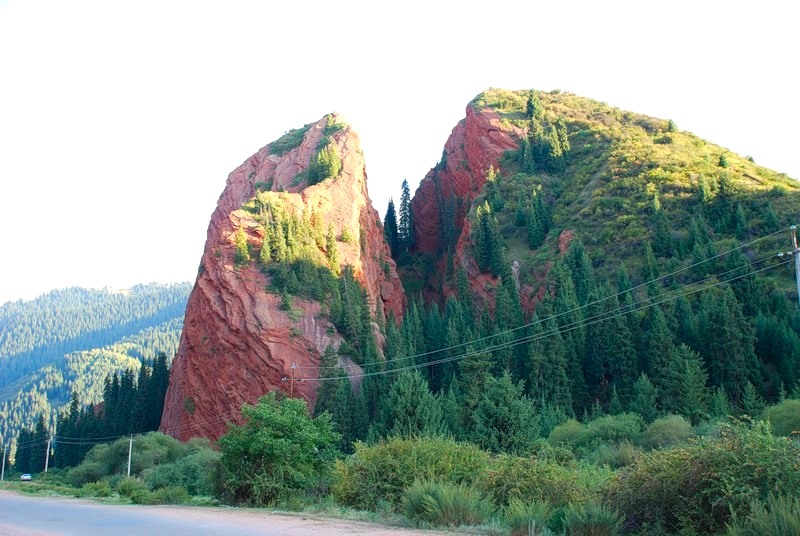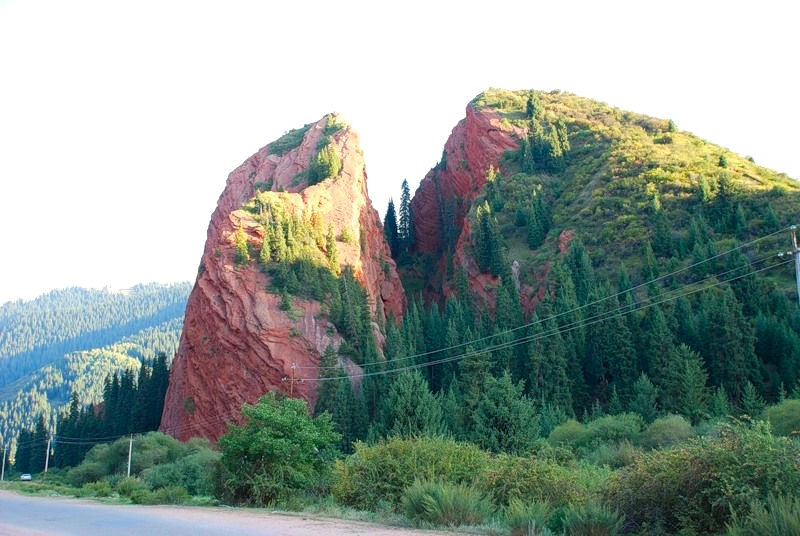 The mountain air is filled with the scent of grass. Currants are ripening on the mountainsides. Copses of willow rustle in the light breeze, as if telling a fairy tale, as old as these grey mountains. In autumn, apple-tree branches are sagging under the weight of heavy fruits, shining in the sunlight.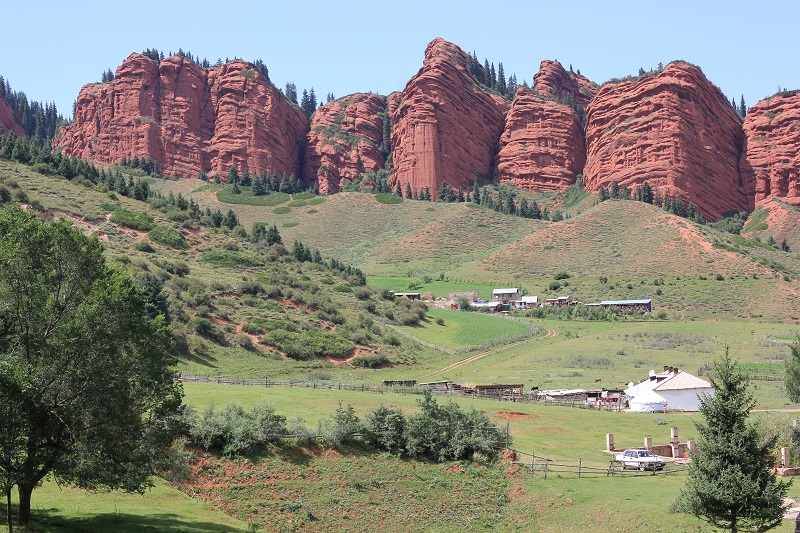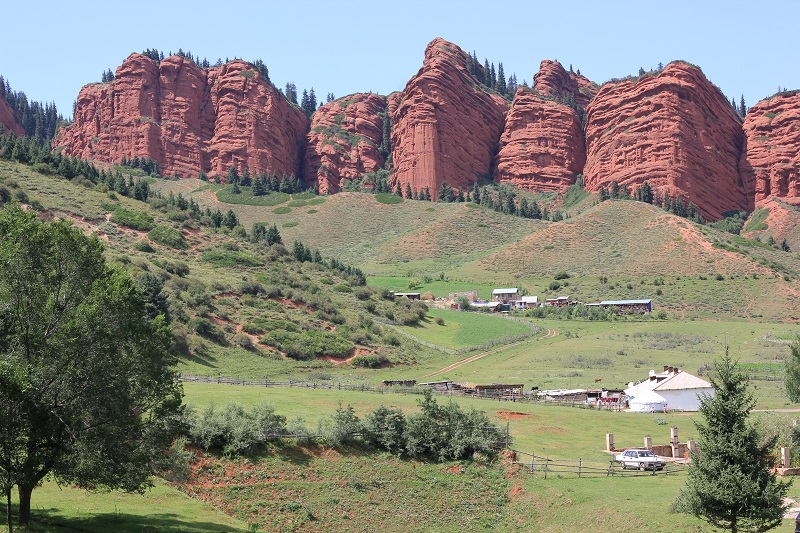 Contacts: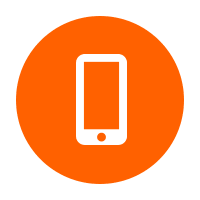 +996773247324
[email protected]
[contact-form-7 id="1156″ title="Contact form 1″]