Tamga Gorge is located on the southern shore of Lake Issyk-Kul, 2 km south of the village Tamga. The name of the village and the gorge comes from the Turkic word "tamga", which means "print" or "stamp".
This area is famous for its stone "Tamga-Tash", which are carved Tibetan inscriptions. As it turned out the inscriptions on the stones – a Buddhist prayer, dated VIII-IX centuries. Strolling along the river you can see, these stones are considered the most basic 3 stone: the first stone is located on the right bank, and the other two stones are located on the left bank of the river.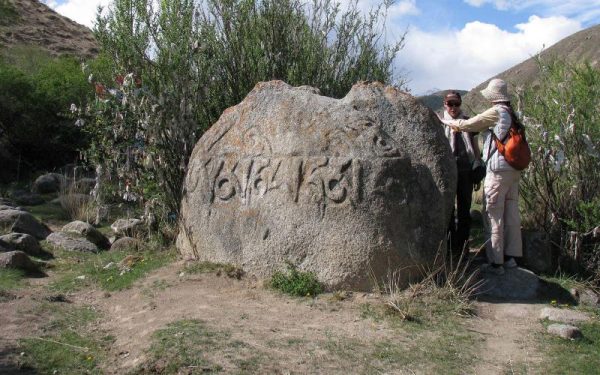 Two stones are located on the left bank, you can read the famous Buddhist inscription "Om Mani Padme Hum", meaning "Oh, you, a treasure in the lotus" or "May the flower of the lotus!". Buddhists is a common mantra symbolizing enlightenment and awakening.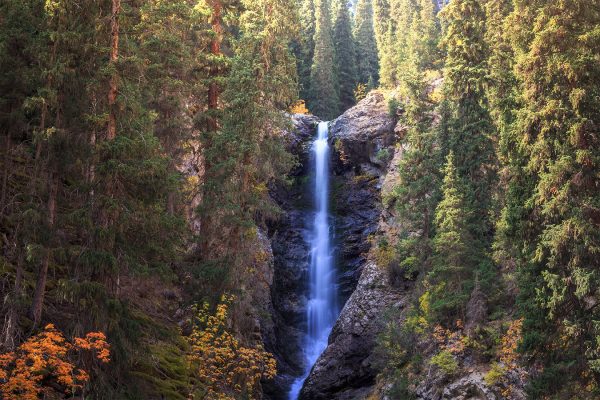 Faces prayers on stones differ in the way of application: one is a bas-relief (convex pattern), and the second – the counter-reliefs (recessed in the stone). you can see the combination of "th" sounds on the third stone.
There is a legend that the famous folklore hero Batyr split the sword first Tamga-Tash, and inscribed on it the number of trophies. However, scientists believe that this heritage who lived here in the early Middle Ages Tibetans.
The stones are revered by Buddhists all over the world as sacred, and Tamga Gorge is a place of pilgrimage and is very popular among tourists. The hotel also organizes exciting horseback riding through the gorge.
Contacts to book a trip: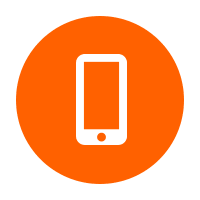 +996773247324

 +996558986289
 [email protected]